Moderators: Forum Moderators, Developers
Forum rules
Before posting critique in this forum, you must read the following thread:
is it possible to have a list of official game sprites that do not have portraits?
---
do you refer to mainline sprites?
currently Dunefolk is lacking portraits. They only a single one (a very good one) done by Sleepwalker in
this thread.
There is also big re-work currently happening for mainline dunefolk. So any portrait for dunefolks would come in handy.
---
Using wmlparser3 and jq:
This doesn't cover campaign-specific units such as the Dwarvish Witness line in THoT.
---
Forum Administrator
Posts: 3661
Joined: March 22nd, 2009, 10:50 pm
Location: Earth (occasionally)
Some units, like the Shock Trooper and Iron Mauler, also reuse the same portrait.
99 little bugs in the code, 99 little bugs
take one down, patch it around
-2,147,483,648 little bugs in the code
---
Good point, here they are:
And also the list of units that need sprites:
---
Royal Warrior Potrait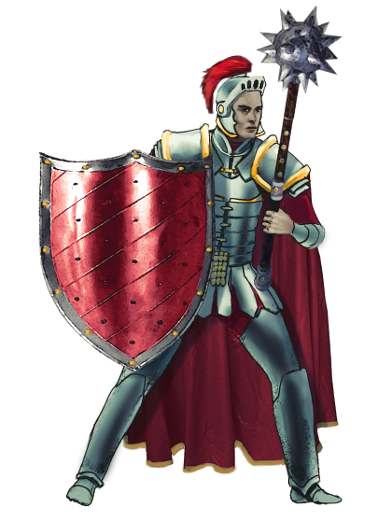 ---
---
i think this is a good start.

i dont know how much time you invested in this using your technique, but the shield definitely needs resizing and the mace looks a bit oversized as well.
but again, looks like a good start.
---
---