Moderator: Forum Moderators
Forum rules
Before posting critique in this forum, you must read the following thread:
Glass Pearl Player wrote:Whoa. Apparently we will soon have a canonical answer to the question "What do wesnothian orcs look like?".

@Antonius: I recall someone - maybe Jetrel - mentioning that wesnothian orcs

do

keep their equipment in good condition. They would recognize - and take - good equipment if they plunder it. Maybe the orc is just wearing his newly acquired armor while modelling for Girgistan?
Wesnothians orcs care about
function
. They don't care about little nicks, rips or tears, and they don't usually live long enough to get too fussy about rust, etc. Actually, looking a little ragged kind of has an allure to them, kinda like battle scars.
So yes, they'd do basic maintenance. Yeah, they'd sharpen knifes. They'd mend big tears in something. But orcs are perhaps much more aware than humans of the impermanence of life, and they don't tend to sit around polishing things to a mirror shine, or try to gild/embellish their weapons, et cetera.
Hi Girgistian! I'm liking your piece, especially the facial gesture. IMHO the best thing in the entire portrait.
I wanted to give an impressión I'm having. Its about the orc's Right arm and hand. (the arm to our left)
Its giving me some unnatural feeling, like something is wrong with it, I cannot pinpoint it correctly due to lack of experience. It may be the shading/color or the perspective looking forced or like the arm is "broken" (or shorter than his other arm)
The orcs left arm looks awesome, I don't know if you can play a bit in giving him some hand hair (not on the palms, but on the surface of the hand), it may give a curious effect (primitive looking).
Waiting to see how you end the portrait.
"Mysteries are revealed in the light of reason."
Art Contributor
Posts: 668
Joined: April 5th, 2008, 8:23 pm
Location: The lands of perkele
Thanks! And yeah, his right arm isn't quite finished, at least shadingwise, and I'll definitely add the hair after the other, more important stuff like the general anatomy is done. The right arm might (and probably will) go through quite a few changes. It'd be a shame to let this thing just slip into the abyss of the forums so yeah with all the advice and stuff people have given, so I'm gonna finish it in the next weeks to come. Hopefully anyways.
For the dark gods!
Moderator Emeritus
Posts: 2047
Joined: June 2nd, 2005, 11:37 am
Location: bridge of SSD Chimera
I think the problem stems from a lack of clarity of the hand and the sword hilt---it makes it look almost as if the hand is backwards. Once You look mroe carefully and see part of the hand is obscured, it loses that feeling.
...please remember that "IT'S" ALWAYS MEANS "IT IS" and "ITS" IS WHAT YOU USE TO INDICATE POSSESSION BY "IT".--scott

this goes for they're/their/there as well
Art Contributor
Posts: 668
Joined: April 5th, 2008, 8:23 pm
Location: The lands of perkele
Some proof that I've actually worked on this every now and then... the cape's still a bit too shiny and I've yet to redraw the other hand (possibly the arm too) but hey, it's getting there.

Attachments

warrior copy.png (194.68 KiB) Viewed 3582 times
For the dark gods!
Vendanna wrote:
He looks a bit like a Wolverine from the X-men movie.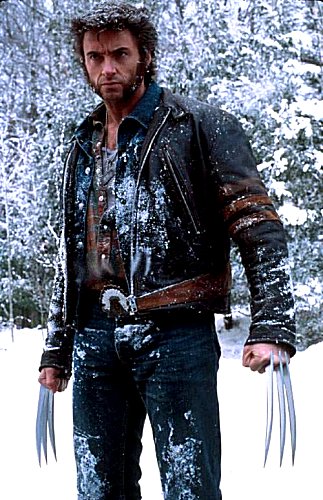 I'm sure few people would mind if the Orc had just a bloody (or maybe not so bloody) stump as a hand., since there are other portraits campaignmakers could use if they wanted an unscratched Orc.
Retired Art Director
Posts: 8414
Joined: August 25th, 2007, 10:12 am
Location: Oxford, UK
Contact:
azhag_pl wrote:

Vendanna wrote:

He looks a bit like a Wolverine from the X-men movie.
This is intended. The ol' canucklehead was one of the major influences in developing the Wesnoth Orc design.
Art Contributor
Posts: 668
Joined: April 5th, 2008, 8:23 pm
Location: The lands of perkele
Indeed he was, especially this guy. I'm not quite fond of the idea of leaving a simple stub at the end of the arm, that's more like something you'd do for a specific campaign character who's lost his hand somewhere (like, I dunno, in front of a sharp axe?). I'll try to figure out how I'm gonna put the damn thing there, it's been a slight problem since the sketching phase.
For the dark gods!