Moderators: Forum Moderators, Developers
Hi all,
Often hosting multiplayers game with uncommon eras, people join and stuggle to understand what are the map or the era about. This is especially true with eras which doesn't require the newcomer to download the add-on : conquest, a new land, undead empire, world conquest, era of high sorcery.
As for now the newcomer joins and see that :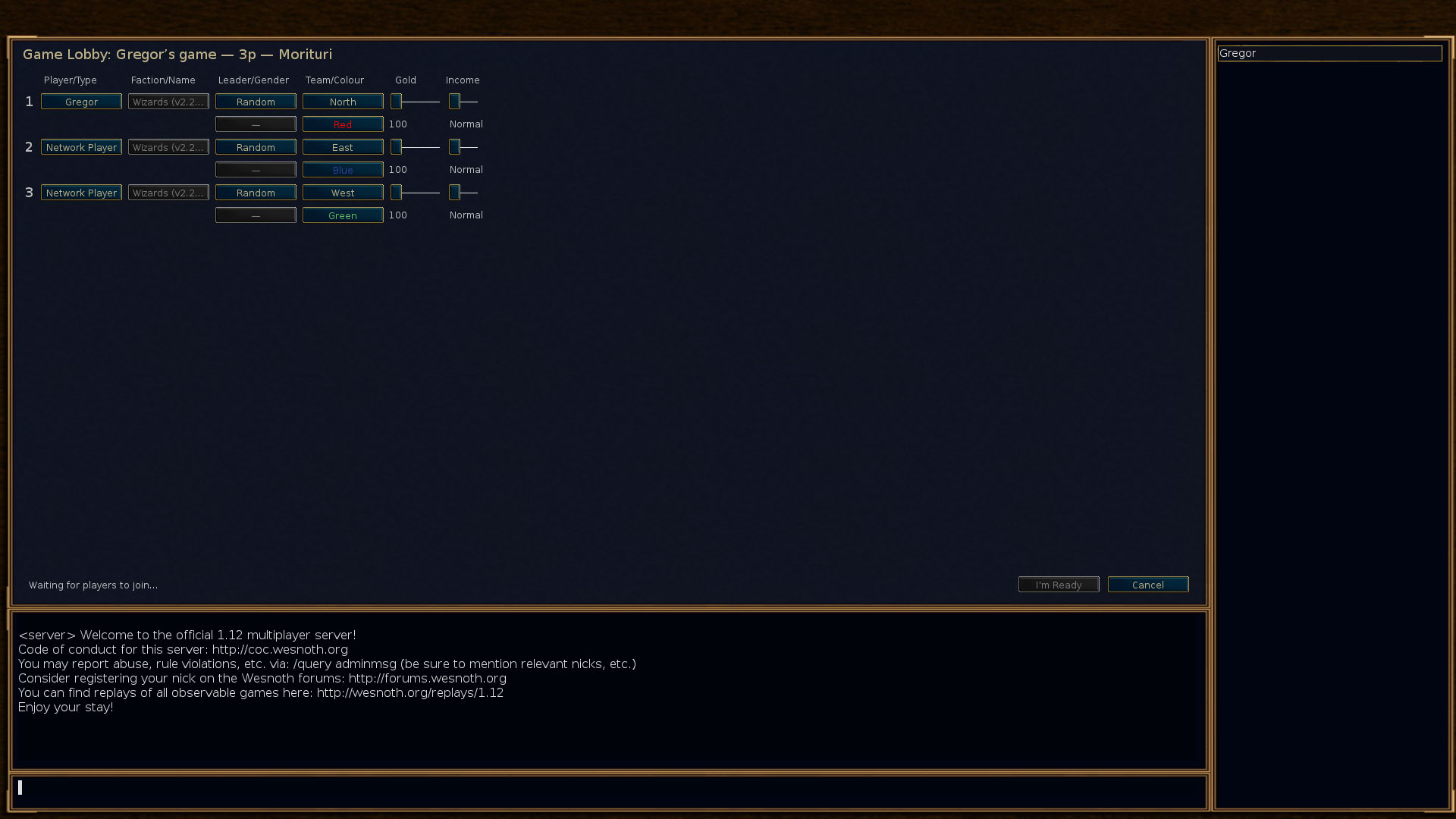 As you can guess, this newcome doesn't understand why he can only have a red mage as a leader. So this player either leaves or asks a lot of question and if you are the host you have to write faster than lighting to keep people from leaving. I see a lot of people joining and leaving right away because they don't have the patience to even wait for the explanation.
What would be great if to modify this lobby to allow host to use the empty space available. An option during game creation could allow the host to turn this space into an pre-made info panel about the era or the map.
For instance with an EoHS game, I host and newcomers can see an info panel about the era like this :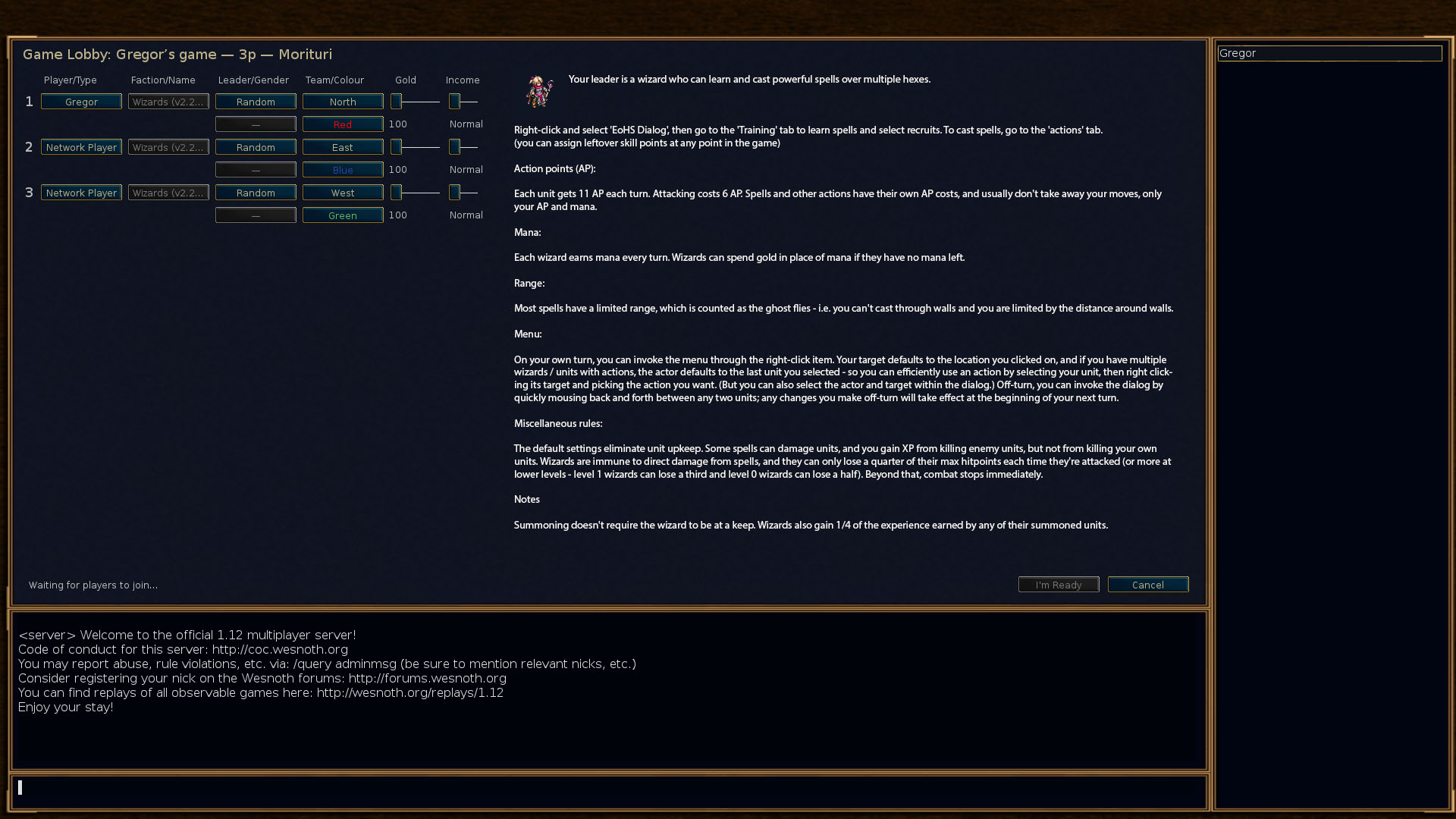 Therefore if they don't know the era at least they have the info available and half your job as an host explaining the era is done.
What do you think ?
Thanks for your feedbacks,
---
modify this lobby to allow host to use the empty space available
Note 2 things here:
1) Tee is empty space is likeley only available on lager screens/resolutions,
2) the lobby changed quite a bit in latest 1.13 version, you can see a screenshot of the 1.13.6 lobby in the Wesnoth 1.13.6 release thread.
Scenario with Robots
SP scenario (1.11/1.12), allows you to build your units with components, PYR No preperation turn 1.12 mp-mod that allows you to select your units immideately after the game begins.
---
My bad, I didn't think to read about the new version of lobby,

If my first idea is out of question, can we talk about other possibilities to fullfill the same purpose ?

For instance right now there is a limit in the chat : you can't copy and paste whole blocks of text. Is there a way to remove this limit to paste a whole presentation about the era in the chat ?

Or is there a way that moving your mouse over the era prompts a description of said era ? In the same way that when moving the mouse over the map you have a description of the map ?
---