Moderator: Forum Moderators
Wesnoth 1.12.4 is out!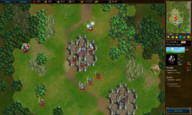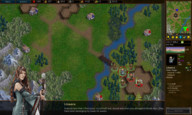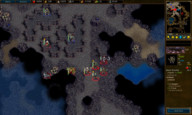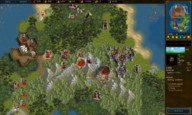 This is a maintenance release for the stable 1.12.x series, and it is fully compatible with previous releases in the series. This version includes an important fix for a security vulnerability affecting add-on creators, as well as an assortment of other bug fixes, minor improvements, and translation updates.
You are probably asking yourself right now, "why is it not version 1.12.3?" Although it's a widely known fact that our
current release manager
can't count after 2, the truth is that there
is
a version 1.12.3, and most of these release notes apply to it as well. However, because it included only an incomplete fix for the aforementioned security vulnerability, we decided it was best to delay the announcement until the next quick release instead.
Because this release fixes a known security vulnerability that affects the game client and targets add-on creators in particular,
we urge add-on creators using

any previous version

to upgrade immediately
.
Read on for more details about the most notable fixes in this release, as well as a few known bugs we hope will be fixed in future releases. Players coming from 1.10.x or previous stable versions should check our official
release notes
for Wesnoth 1.12 to learn about the new features and general improvements from this series.
A bug was found in the game client that could allow a malicious user to obtain add-on upload passphrases and transmit them over the network or store them in saved game files to be shared by the victim (bug #23504). This issue affects all platforms.

Add-on creators running any prior Wesnoth releases are urged to upgrade immediately.

CVE-2015-5069 and CVE-2015-5070 have been assigned to this vulnerability. Version 1.12.3 included a fix for CVE-2015-5069 only, remaining vulnerable to CVE-2015-5070. Versions 1.12.4 and 1.13.1 contain a more complete fix that addresses both.
A Debian-specific patch to libvorbisfile3's source package causes a null pointer dereference when seeking to the start of short sound files multiple times in a row (see Debian
bug #782831
). Wesnoth uses a small silence track (
silence.ogg
) to disable background music temporarily or permanently on certain scenarios, as well as the multiplayer lobby UI. This results in a non-deterministic segmentation fault after entering the multiplayer lobby (bug
#23633 [Gna.org]
). This bug presently affects Debian jessie and current stretch and sid, and potentially Ubuntu 15.04 as well.
This release introduces a work-around for this bug in the form of a slightly larger
silence.ogg
file, which has been found to at least reduce the crash potential.
According to a number of players running Wesnoth 1.12.x on Microsoft Windows, the game may crash when playing sound effects or switching music tracks (bug
#23203 [Gna.org]
, bug
#23026 [Gna.org]
). Downgrading the libogg/libvorbis* libraries shipped with our official Windows builds was reported to be an effective work-around (see the
Technical Support forum thread
), thus version 1.12.3 and 1.12.4 ship with the older set of libraries instead.
UPDATE
: Downgrading the libraries was reported to
cause other problems
, so the newly uploaded package version
1.12.4a
uses newer DLLs instead.
It is currently unknown if the newer DLLs cause the older bug to resurface or not.
The "Accept whispers from friends only" option in Preferences → Advanced now works with the default lobby, displaying a warning on the receiving client every 5 minutes per rejected sender.
Disabled the ability to choose factions in A New Land when using map settings, since this breaks recruit lists and renders the scenario unplayable (bug #23593 [Gna.org]).
Removed the Silver Mage from the list of available leaders for the Rebels faction in Age of Heroes, as was previously done for the Default era.
The MP server moderation options are no longer displayed grayed out to non-mods in the lobby.
An issue which caused unit bars, ellipses, and orbs to disappear for individual units that move without immediately attacking in replay mode with Skip Animations/Quick Replays selected was fixed.
The icon overlays on the minimap control buttons should be correctly rendered during WML start events. However, it is thought that [redraw] actions (among countless other things) may still cause them to blink or disappear temporarily.
The Chat Log dialog now starts on the last log page when there are multiple pages available. The content box will not start scrolled to the bottom, though (bug #19320 [Gna.org]).
Wesnoth's fonts are no longer public to all other running applications on Windows, and should be released automatically on exit even in the event of a crash to desktop.
Fixed a memory corruption bug in the Side Setup dialog.
The file chooser dialog (used for loading and saving maps, and also for setting wesnothd's location in Preferences) uses uniform path delimiters on Windows now, fixing issues with browsing to parent directories (bug #23224 [Gna.org]).
The default CMake build type (CMAKE_BUILD_TYPE variable) is now set to Release to help with people assuming the defaults are sane and getting unoptimized builds in return (bug #23445 [Gna.org]).
silence.ogg (used to temporarily or permanently disable music in playlists, including the default lobby) is now considerably larger to mitigate a crash bug resulting from a Debian-specific patch to libvorbisfile, a Wesnoth dependency. See Debian bug #782831, and Wesnoth bugs #23633 [Gna.org] and #23599 [Gna.org].
Fixed a crash in the Lua AI code when number= is not set in a unit [attack] definition.
Fixed a crash when a non-existing side is used in the [micro_ai] tag, issuing a warning now instead.
General bugs:
Legend of Wesmere multiplayer mode bugs:

In some scenarios, human-controlled sides get too much or too little carryover gold.
The Shuffle Sides game option may cause issues.

HP/XP bars of allied units are drawn over shroud with some side configurations (bug #23460 [Gna.org]).
It's not possible to clear some default hotkeys with the Clear Hotkey option (bug #21983 [Gna.org]). This will not be fixed in 1.12.x.
Attempting to assign hotkeys including both the Ctrl and Alt modifiers does not work (bug #22219 [Gna.org]).
Bugs specific to Microsoft Windows:
ClearType font rendering is disabled as it causes glitches (bug #21648 [Gna.org]).
This is likely caused by outdated libraries in the packaging process.
Consecutive line breaks (paragraph breaks) are not rendered as expected (bug #21649 [Gna.org]).
This is likely caused by outdated libraries in the packaging process. There is no built-in workaround available yet.
Bugs specific to Apple OS X:
The following issues affecting Wesnoth on Apple OS X are known and they are pending fixes. However, many of them are beyond the scope of the 1.12.x series and require significant re-engineering that can only be done in 1.13.x development releases later, or cannot be properly addressed due to a lack of experienced OS X coders in our team. Thus, unless someone can contribute patches to address them, it is unlikely that these bugs will be fixed during the 1.12.x series.
Color cursors are forcibly disabled on this platform due to severe performance issues (bug #18112 [Gna.org]).
Fullscreen mode does not fill the entire screen when maximum resolution is selected in Preferences → Display, and user interface elements are scaled and distorted.
System commands do not work while Wesnoth is running in fullscreen mode (bug #21943 [Gna.org]).
The mouse cursor is not mapped correctly to the game screen contents on Retina displays due to problems with detected vs. real screen resolution mismatches (bug #20332 [Gna.org]).
A workaround is in place making Wesnoth default to 800x600 on OS X regardless of the incorrectly-detected maximum resolution.
Trackpad tap clicking is sometimes not recognized (forum post).
Unofficial builds with OpenMP support enabled randomly freeze (bug #18144 [Gna.org]).
Consecutive line breaks (paragraph breaks) are not rendered as expected (bug #21649 [Gna.org]).
This is likely caused by outdated libraries in the packaging process. There is no built-in workaround available yet.
[/list]
There are a few more changes in addition to the aforementioned, including translation updates and minor bug fixes. Most of these are listed in the
full changelog
. An alternative
players changelog
is also available, including only items deemed relevant for regular players.
Contributors
Do you want to help shape the future of Wesnoth? You are always free to join us in the
#wesnoth-dev
IRC channel
on
irc.freenode.net
to ask for help with getting started!
Downloads
A package for
Microsoft Windows
is already available:
UPDATE 2015-06-30:
A package for
Apple OS X
is now available as well:
All known
Linux
packagers have been contacted, and binaries for your distribution may have already been created. Information about where to get the respective binaries or how to install them can be found on the
Linux binaries page
in the wiki.
Downloads for
other platforms
may be found on the
Download page
in the wiki as they become available.
⁂
The multiplayer server for 1.12.x is up and running. This server can be used to play with other players running
any
1.12.x version, as well as release candidates.
The add-ons server for 1.12.x is already running. It was started for 1.11.10 and it serves
all
stable, RC, and beta releases from this series.
If you encounter any problems involving add-ons not working as expected, please notify the content's author or maintainer.
If you find any bugs, do not hesitate to report them, but please read the
instructions on how to report bugs
first! As bug reports in the forums tend to be forgotten, you will get better results using our
bug tracker
. We require your help for finding and fixing issues, no matter how obvious, trivial or complicated they seem!
Have fun!
All known Linux packagers have been contacted, and binaries for your distribution may have already been created. Information about where to get the respective binaries or how to install them can be found on the Linux binaries page in the wiki.
Can you please contact next time the FreeBSD packager - me

- also?
Sure, if you send me your email address via forum PM I can add you to our list of packagers to notify after tagging.
I have found wich looks a "severe" bug, and now I regreat I uninstalled 1.12.2
Disable music crash BfW 1.12.4
https://gna.org/bugs/?23671
Edit: It looks impossible disable music in BfW 1.12.4 but I found as work around set volume to zero
Be aware English is not my first language and I could have explained bad myself using wrong or just invented words.
World Conquest II
The workaround I used was just moving preferences file from 1.12.2 folder to 1.12.4.

I noticed it only crashes when disabling music, not when enabling.
shadowm wrote:Could you try dropping the files from the vorbis-dev\bin dir in this zip file into your Wesnoth installation dir and see if this fixes the new bug?
It looks like fixed bug

Ravana solution was not so permanent, but was easy to do and also worked.
Be aware English is not my first language and I could have explained bad myself using wrong or just invented words.
World Conquest II
loonycyborg has just uploaded a new Windows installer package that uses the vorbis-dev.zip versions of the DLLs instead. Thanks to tekelili and Ravana for testing. I have updated the links in the Download page, front page, and the announcement post accordingly.

For those you may have downloaded 1.12.4 for Windows already, just deploy the DLLs from the zip file linked in my post above if you don't want to redownload 1.12.4a.

Note that we don't know yet whether this causes the original issue in 1.12.2 and earlier to resurface.
ancestral uploaded the 1.12.4 build for Apple OS X earlier today:
The OS X link off the main wesnoth page goes to 1.12.3 instead of 1.12.4
Argh, I forgot about it earlier. Fixed now.