Wesnoth 1.11.10 (1.12 beta 1) is out!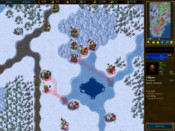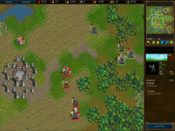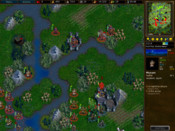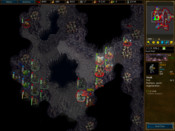 This is the moment we have all been waiting for. The tenth release in this series marks the beginning of the stabilization phase of this development cycle in preparation for the upcoming stable release,
Wesnoth 1.12.0
. Before we get to that point, of course, we will release additional beta versions as we progress in addressing issues reported to our bug tracker. Thus, a
feature and string freeze
is now in effect for this and future 1.11.x releases.
And now, this is the part where
you
come into action! In order to ensure all important bugs are solved before 1.12.0 is released,
we need your help!
Players

should test these betas and all the various new features and units included for single-player and multiplayer games.

Content authors

should start porting their content to these versions and testing it

now

to ensure first-time players of version 1.12.0 — or Wesnoth in general — have a chance to play with their favorite add-ons when the time comes.

Translators

should begin work on translating mainline Wesnoth as soon as possible and try to aim for 100% completion before 1.12.0, which is expected to become available within a couple of months. Of course,

players

with the required language skills can also help — all the instructions to contribute to the mainline translation teams are in the wiki!
Everyone willing to help should
report any bugs
they encounter, be they issues found during normal gameplay, or when working with WML or Lua for add-on content. Every properly-filed bug report is useful to us,
no matter how trivial or obvious the issue may seem to be
.
Typos in the English text of the game should also be
reported in the wiki
so they can be amended as soon as possible.
Without further ado, here is a list of the most important changes since the last development release:
There may be many more changes in addition to the aforementioned, including WML and Lua API additions for user-made content creators, translation updates, and fixes for recent and long-standing issues. Most of these items are listed in the
full changelog
. There's also an alternative
players changelog
including only those changes deemed to be relevant for regular players. Finally, an announcement including a list with the most notable changes between 1.10 and 1.12 will be made available along with the 1.12.0 release when it is ready.
New Contributors and Developers
This release includes contributions from
aquileia
and
iceiceice
, submitted via pull request on GitHub. Additionally, iceiceice is now a member of our developers team!
Do you want to help shape the future of Wesnoth too? You are always free to join us in the
#wesnoth-dev
IRC channel
on irc.freenode.net to ask for help with getting started!
Downloads
Source code
(391.3 MB) (
MD5 sum
)
Xdelta from 1.11.9
(11.7 MB) (
About Xdelta
)
The
Windows
,
Mac OS X
, and
OpenPandora
packages are already available and can be found on the
Download page
in the wiki.
All known
Linux
packagers have been contacted, and binaries for your distribution may have already been created. Information about where to get the respective binaries or how to install them can be found on the
Linux binaries page
in the wiki.
Downloads for
other platforms
may be found on the
Download page
in the wiki as they become available.
⁂
The multiplayer server for 1.11.10 is up and running.
This server can only be used to play with other users of 1.11.10.
The add-ons server for 1.12.x is already running. It was started for this release and it will serve all future beta and RC releases from this series, as well as all releases in the stable 1.12.x series.
If you encounter any problems with add-ons not working as expected, please notify the content's author or maintainer.
If you find any bugs, do not hesitate to report them, but please read the
instructions on how to report bugs
first! As bug reports in the forums tend to be forgotten, you will get better results using our
bug tracker
. We require your help for finding and fixing issues, no matter how obvious, trivial or complicated they seem!
Have fun!