Wesnoth 1.11.8 is out!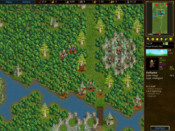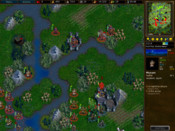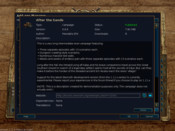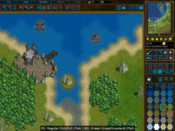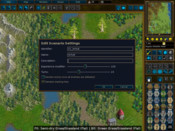 To begin this new year 2014 with some refreshing changes, the eighth release of the 1.11.x development series introduces more new features and improvements for players and content creators! Of course, many of these are still subject to further tweaking and polishing in forthcoming releases depending on
your feedback
. New development releases are published as time permits because we need to
know
our players' and content creators' experiences and opinions in order to have a chance to deliver a high-quality and stable
1.12
release in the future for you to enjoy!
Without further ado, some of the most notable changes in this release, in no particular order:
As usual with development releases, there are many more changes in addition to the aforementioned, including WML and Lua API additions for user-made content creators, translation updates, and many fixes for recent and long-standing issues. Most of these items are listed in the
full changelog
. There's also an alternative
players changelog
including only those changes deemed to be relevant for regular players.
Do not be disappointed if the game crashes every now and then! Development versions are not the best for those in need of a stable gaming experience, who should stick to the
current
stable 1.10.x series instead. However, if you want to help us test what will eventually become the
next
stable 1.12.x series, you definitely should check it out and
report
to us any problems you find so they can be fixed in a timely fashion.
Content authors
are also especially encouraged to port and test their content with development versions to detect any problems with their add-ons or Wesnoth in advance.
New Contributors
This release includes contributions from
iceiceice
, submitted via pull request on GitHub.
Do you want to help shape the future of Wesnoth too? You are always free to join us in the
#wesnoth-dev
IRC channel
on irc.freenode.net to ask for help for getting started!
Downloads
Source code
(393.4 MB) (
MD5 sum
)
Xdelta from 1.11.7
(21.7 MB) (
About Xdelta
)
The
Windows
,
Mac OS X
, and
OpenPandora
packages are already available and you can find them on the
Download page
in the wiki.
All known
Linux
packagers have been contacted, and binaries for your distribution may have already been created. Information about where to get the respective binaries or how to install them can be found on the
Linux binaries page
in the wiki.
Downloads for
other platforms
may be found on the
Download page
in the wiki as they become available.
⁂
The multiplayer server for 1.11.8 is up and running.
This server can only be used to play with other users of 1.11.8.
The add-ons server for 1.11.x is already running. It was started with the release of 1.11.0 and it serves content for all 1.11.x versions. If you encounter any problems with add-ons not working as expected, please notify the content's author or maintainer.
If you find any bugs, don't hesitate to report them, but please read the
instructions on how to report bugs
first! As bug reports in the forums tend to be forgotten, you will get better results using our
bug tracker
. We require your help for finding and fixing issues, no matter how obvious, trivial or complicated they seem!
Have fun!