Wesnoth Bestiary
A web site for browsing game and unit information for The Battle for Wesnoth.
Bestiary has been overhauled. Consider this Version 2.
See the latest post here.
To Do (Known Bugs)
Get real unit images instead of unknown images in browser
Complete and re-align advancement tables
Overflow units when they don't fit in browser
Alternate portraits
Shorter links?
Faction pages?
Better landing page
Support for other eras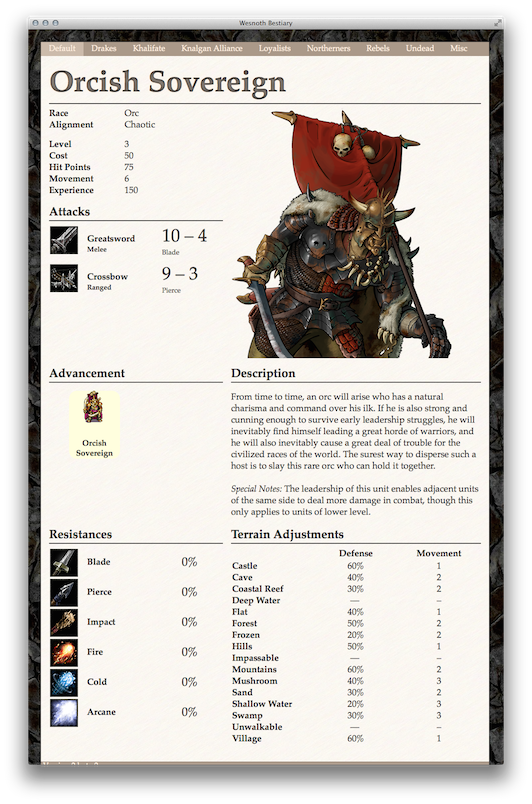 What is Wesnoth Bestiary?
It's a web site for browsing unit information. Part of it is an experiment and self-learning to the wonderful ways of JavaScript, jquery, and web design. As I continue to work on the project, my hopes is it will eventually replace
http://units.wesnoth.org
.
You can view this live at
http://wesnoth.io
.