Moderators: Forum Moderators, Developers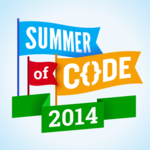 As we previously announced
, the Battle for Wesnoth Project was once again accepted into the Google Summer of Code program as a mentoring organization. This Monday, April 21st, Google published the final list of accepted student proposals.
We are now excited to announce the students who will be working with us during the following months:
They will commence work on their projects soon, and the results are expected to become part of future releases of the 1.13.x development series.
Welcome to Wesnoth, students, and good luck!
Site Administrator
Posts: 6203
Joined: November 14th, 2006, 5:54 pm
Location: Chile
---
Who is online
Users browsing this forum: No registered users and 10 guests