Moderators: Forum Moderators, Developers
Forum rules
Before reporting issues in this section, you must read the following topic: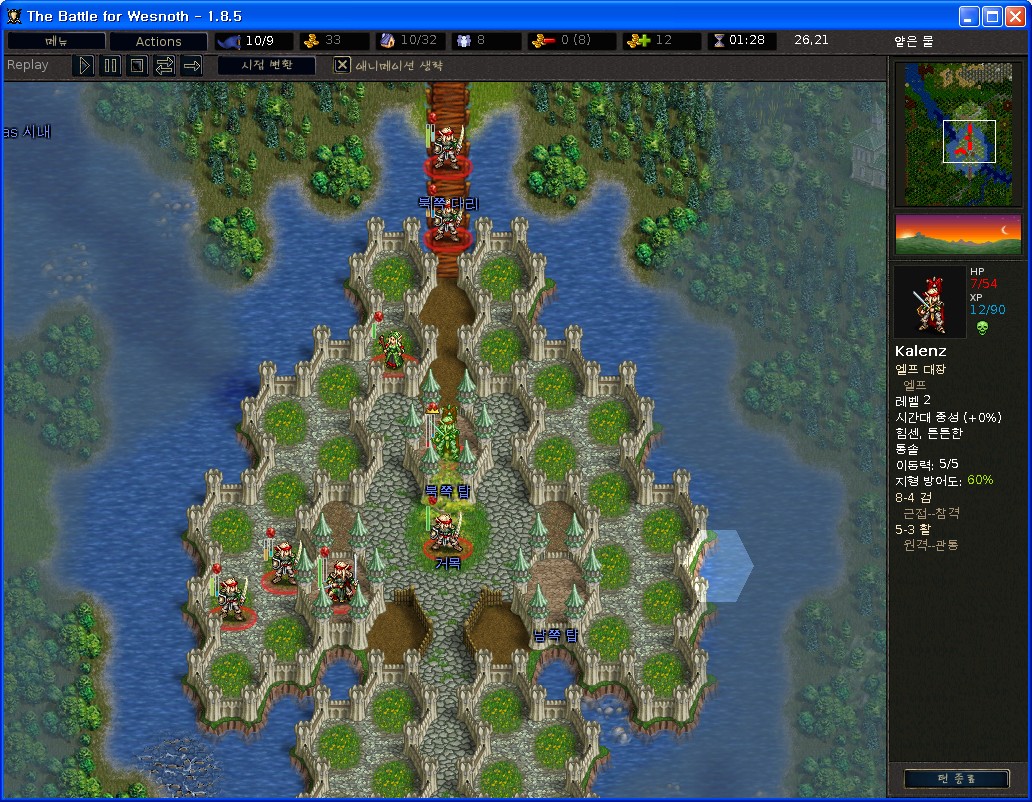 i use Windows XP, and i was watching my replay of Legend of Wesmere.
i loaded replay of Ka'lian under attack scenario, and when it progressed to turn 10, error occured 'cannot recruit unit : there's no leader to recruit'.
and i've noticed Galtrid's name changed Kalenz from beginning of this replay.
i place my savedata to my USB because i want to play wesnoth at other places.
is it corrupted during copying save files or there's bug in program?
1. OS is Windows XP version 2002 service pack 3.
2. Wesnoth's version is 1.8.5. and language is Korean.
3. i saved replay of Ka'lian under attack scenario(i won this scenario), and have copied to USB and copied to PC again. i played this file and it doesn't proceed over turn 10.
4. i attached my savefile, but i don't feel sure it will work because it contains Korean characters...
Attachments

LOW-Ka'lian_under_attack_replay.gz

replay file
(57.32 KiB) Downloaded 90 times
---