Moderators: Forum Moderators, Developers
Forum rules
Before posting critique in this forum, you must read the following thread:
For those unfamiliar with this artist, Google.
You also dream of drawing and coloring like Mr. Genzoman, after so much study
I realized that the simplicity is the key, given this I decided to make a tutorial on a technique invented by me that is very close to
Genzoman style.
Soon the tutorial done by me that explains step by step the technique used to conceive many illustrations of the cards of yu gi oh.
The basis for this is the minimum knowledge of human anatomy,
the proportions and the stickman.
for the proportions I use a directional line (center Line) that cut in 2 parts, the lower part is the legs, the upper part is the bust.
I love this movie shot by Stan Lee and Buscema
I've seen it so many times, I recommend it to all the artists of this forum.
The Genzoman tutorial, coming soon....
Last edited by
Mik3art
on October 28th, 2018, 2:12 pm, edited 2 times in total.
---
---
looking forward to see what's coming
---
Friends here we are finally here.
I have seen that in this game there is a lot of passion, artists, programmers, music creators, I jumped in linux for a few months because I like the idea of being able to create independent art without paying any license, so I learned to love gimp and blender, after 6 years of photoshop and 3d max, it was difficult but in the end I learned to master the two software very well.
To celebrate this first stage I want to give you a nice tutorial on creating characters.
I state that the key features to make a good digital painting is a powerful PC, hence my choice Linux as a machine because it is very close to mac as established, while windows never allows you to work at full power. An example, using photoshop on windows I could work with a maximum resolution of 1200 x 600 pixels, plus I felt the effort of the machine, my pc has 8 gig of ram a 4 giga radeon video card and the processor, a dual core of 2.37 GH. With this power on linux in gimp I can work with boards of 6000 x 6000 pixels, when I tried I was incredulous the first time, now if I have to choose between linux or windows for graphics, I choose linux.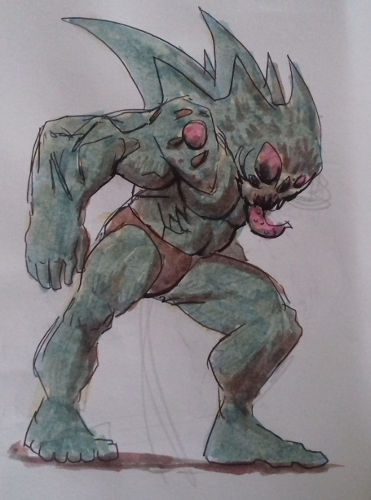 Let's start with a handmade design and photographed with the phone.
Amount in gimp in a canvas of 3000 x 3000 pixels.
(here on the forum the canvas will be of different dimensions due to the need for space)
Last edited by
Mik3art
on October 29th, 2018, 11:30 pm, edited 2 times in total.
---
I put the transparency on the hand drawing layer on 20-30% and I start making a very simple inking, followed by the basic coloring, all very simple.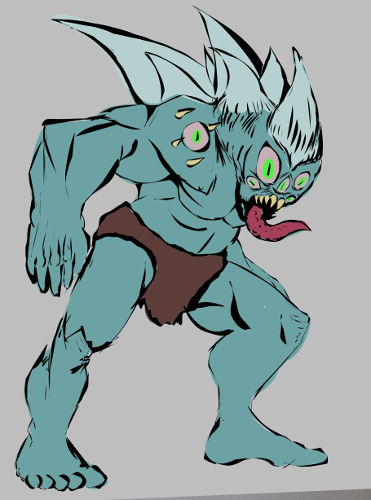 ---
Everything here is very simple and easy, now the fun begins, unfortunately I do not speak English very well I rely almost totally on google translator, but I try to commit myself to be as clear as possible on difficult phases.
SHADOWS
at this point I try to perceive the three-dimensionality of the shape of the character simplifying everything in boxes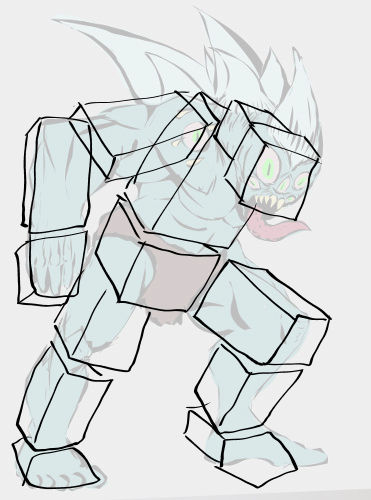 starting from this I try to trace the shadow following the lines basing everything on simplification in boxes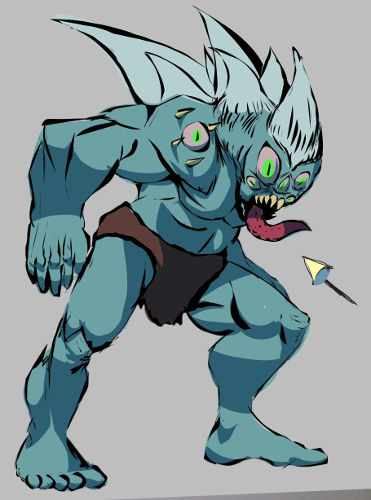 Last edited by
Mik3art
on October 29th, 2018, 11:08 pm, edited 1 time in total.
---
THE LIGHT
Once you understand the volume of the figure thanks to the shadows tried to blend what is not "Cast Shadow" to be taken into account when painting, the most important thing of all is the "Respect" of the "Shadow" and "Cast Shadow", the shadow of the object will be blurred, while the Cast Shadow will be of a net margin.
After this take, for example, a ball, divide it into two halves, one part is the shadow the other half is the tone. The light will be exactly after the tone, dividing the ball into three values,Black Gray White.Based on this after having only faded the shadow of the figure (and not cast shadow) we put the light in the opposite direction to the shadow obtaining this result: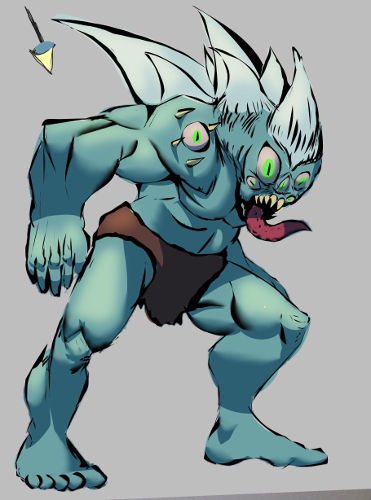 this is the basis of our character
Last edited by
Mik3art
on October 30th, 2018, 12:12 am, edited 3 times in total.
---
FINAL WORK
From now on your skill and your passion for finishing work will come into play.
at this point the only advice I can give you is use google image for references.
Good job everyone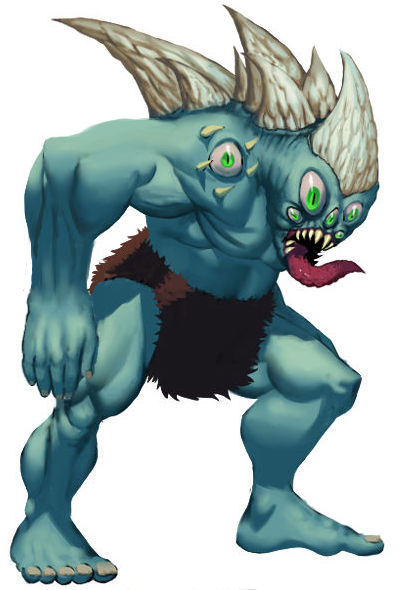 ---
I know of the guy, yes. I recall him being good at responding to input, which is surprising coming from bigger names.
---
I was challenged myself creating a sprite for this portrait. now i am not the best sprite artist, but i think it got pretty close.
open for changes/editing for anyone.
Attachments

jenzo.png (8.47 KiB) Viewed 3583 times
---
I state that I can not do pixel art, I have also tried

1,1 kB
---