Moderators: Forum Moderators, Developers
Forum rules
Before posting critique in this forum, you must read the following thread: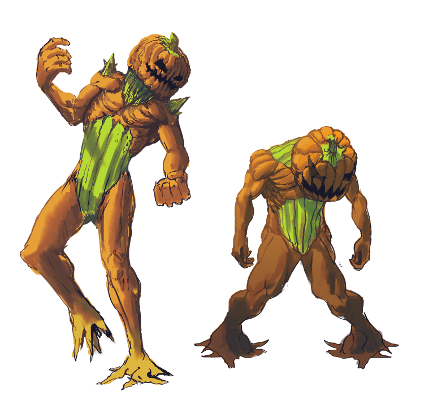 I'm experimenting with styles, if you want this design, take it, because I think it is very close to the wesnoth style.
Do what you want.I'm experimenting with styles, if you want this design, take it, because I think it is very close to the wesnoth style.
Do what you want.
---
hey mike. these are very good.
maybe you consider to make one single where you collect all of your artworks instead of open up a new thread every time. This way people can keep track much better with your work and engage with feedback and opinions.

keep your work up.
---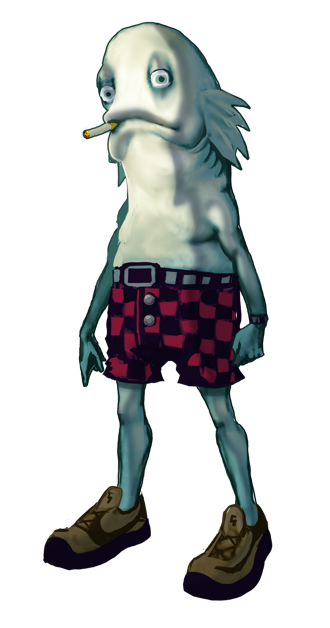 Fishman
---
I love the pumpkin monster! Thanks for sharing.
---
I really like this pumpkin monsters. This is exactly what I'm looking for, as I'm making a halloween update for one of my campaigns. So I needed a pumpkin for some pictures such as a jack-o-latern. So I've used your pictures as pattern. Here are the results.
In case you want to use a pumpkin as an object within battle for wesnoth campaigns you can use this one:
And of course, in case you want to use a pumpkin monster:

I'm not quite convinced with all of them, nevertheless they don't look too bad and can be used for better versions. Feel free to use them.
Regards Heindal
---
If you want to use them for a campaign I'll send you a correct version
---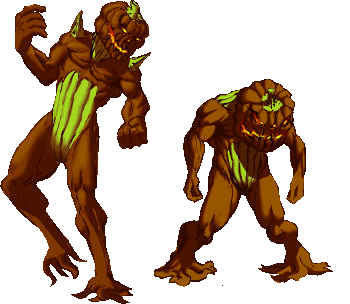 24,8 Kb
---
Nice! They really look better. I'll see what I can make out of these.

I'm currently using it for one of two extra Halloween missions in Strange Legacy. While this is the 'Halloween edition', it will be integrated into the add-on as global random event (Harvest Festival or Ascension). If the random event is diced, I will place pumpkins all over the world-map and allow the player to defeat the pumpkinman for a reward (his head) and 5 pumpkins that can be placed on the map where ever the player likes.
I've tested it and added a shadow to the unit, the portrait doesn't look bad and I will leave it as it is. Here are the first results. The pumpkin man can be compared with an ancient wose, but has an unfair ranged drain effect. It has the physical damage reduced to 10%, while magic attacks hurt him really bad. The pumpkin posted here is a little bit to big to be an object, I've reduced that size, too.
Attachments

pumpkinman2.png (6.75 KiB) Viewed 2750 times

pumpkin_small2.png (3.65 KiB) Viewed 2750 times

pumpkin_small1.png (3.62 KiB) Viewed 2750 times
Last edited by
Heindal
on January 21st, 2019, 8:57 pm, edited 1 time in total.
---
The add-on is online. If you like you can see your monster and graphics in action. The add-on is called Strange Legacy. It can be a little bit complicated if you play it there first time, so I recommend to take easy and the class "Beta-Tester", which allows you to play the game as half-god with much starting equipment and more than enough gold. Just ignore some of the messages and some features I've added and you will be fine. The pumpkin monster can be found when you walk to a place with a label that says
Enjoy and thanks again for sharing your artwork.
---
<3 <3 <3 <3 <3 <3

---