Moderators: Forum Moderators, Developers
Hi guys,
separately from my WW2 era "Battle for Westfront", I will create maps that match with the historical background. Its more important for me, to have maps with a realistic design (without elven-houses etc.), than 100% balance or same amount of hexfields on each side. Nevertheless its balanced in borders of realistic appearance. Please, keep this in mind.

v.0.1 contains two 4-player maps, named "Poland" and "Fjord". Feedback would be great.

(Click to see bigger pictures)
Fjord: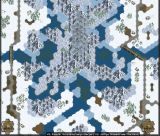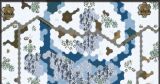 Poland: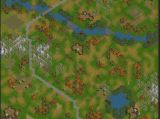 Attachments

Westfront-Mappack.zip

(3.17 KiB) Downloaded 191 times
Wenn Unrecht zu Recht wird, wird Widerstand zur Pflicht!

Nerdguygaming.tumblr.com
---
Posts: 60
Joined: August 13th, 2016, 4:25 pm
Location: The Thirteen Colonies
Contact:
Seems good.
I have not brought you freedom, I found it here among you.
-Gjergj Kastrioti Skanderbeg
---